Project Installation – Seeding, Tree, Shrub & Flower planting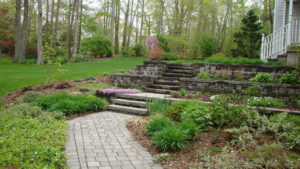 Whether its lawns, shrubs, flowers or trees Naturescape, LLC will install quality landscape materials professionally with guarantees that are unmatched by competition.  We start with the highest quality products and continue training to keep up with the best methods available. Whether we are on a project for one week or a year we will keep your property in excellent condition from start to finish.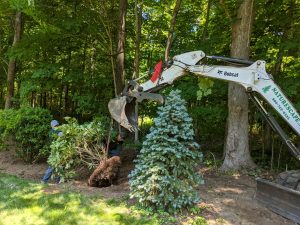 Often homes are crowded in with overgrown plants with their roots extending into homes and walkways.  With our heavy equipment and skilled operators we can handle removal or transplanting of large material safely and professionally.
Landscape Design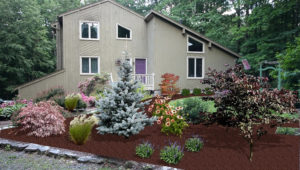 Designs can be done as a simple hand drawn design for the budget conscious or can be done with a computer image to give you a good sense as to what the finished project can look like.
Customer Satisfaction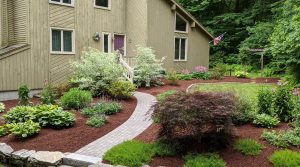 Most people tell us they were pleasantly surprised at how wonderful their project came out.  It's not that they did not expect it to be nice, but more that they did not know how wonderful it could be. Most people are limited by their imagination.  Marcie and Jeff can visualize a space and make it come to fruition far better than most people can imagine.  Their professional handlers can make the entire process easy.
 Annual Flower Planting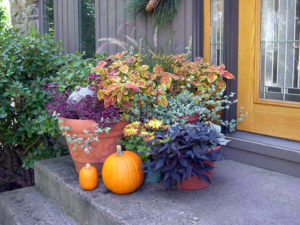 Whether its pansies, zinnias, mums or summer annuals, we choose the highest quality product for your enjoyment all season long.